Melanie Somerville,
APMP
Senior Marketing Coordinator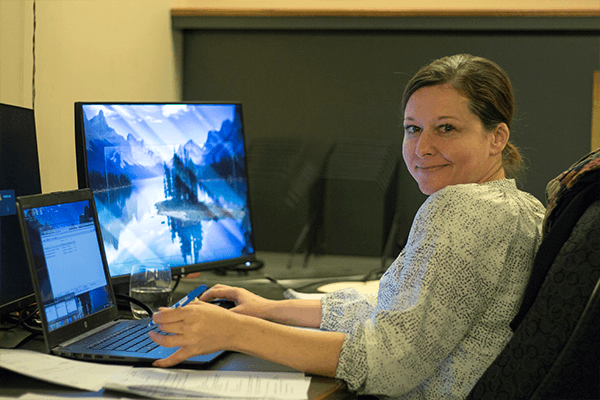 Melanie is Senior Marketing Coordinator for the firm and has been with Vermeulens since 2015. After studying Advertising and Marketing Communications Management at Mohawk College of Applied Arts and Technology, Melanie continued her professional development through various education, including attaining her real estate license with the Ontario Real Estate Association and Association of Proposal Management Professionals accreditation. With over 17 years working within the AEC industry, her proposal management experience includes some of the most complex projects across North America. Melanie's hands-on experience with graphics software and strong interpersonal leadership and proposal management skills, have made her an essential part of the marketing team
As Senior Marketing Coordinator, Melanie is responsible for supporting regional offices across the company with various marketing requests, managing and coordinating the submission process during the RFQ/RFP pursuit stages, and working collaboratively with regional business development leaders, and internal and external clients. Most recently, Melanie has been involved with the corporate rebranding and website development, creating and implementing various marketing material, creative submission designs, and marketing content.
She enjoys spending quality time with her family, gardening, travelling, tennis, and spending time outdoors.
"My philosophy is that not only are you responsible for your life but doing the best at this moment puts you in the best place for the next moment."
- Oprah Winfrey