Vermeulens embodies culture and we work together to create and uphold a collaborative and inclusive culture where our employees come from diverse backgrounds and are valued and inspired to share ideas, be creative, work hard, and have a little fun along the way. We are extremely proud that over our 50 years of growth, our culture has not wavered.
Collaboration Weeks
Vermeulens recognizes the importance of in person interaction for their staff.  To that end, we started Collaboration Week – 2 weeks per year that all staff gather in the Toronto office for a week of team building, fun, and lots of eating!  It began in 2012 and continues on, even the pandemic couldn't stop this tradition.
Christmas Toy Exchange
During this time, it's not hard to think of people in need… especially the children.

At SickKids, we try our best to help patients and families feel as welcome and comfortable as they would in their own home. Donations of new toys, electronics, crafts, books, and entertainment help us bring joy and comfort to children throughout their hospital stay or appointment.  

Toys for Tots
The basic mission of the Marine Toys for Tots Program is to collect new unwrapped toys and distribute those toys to less fortunate children at Christmas.

Arnaqjuaq School
Sanirajak, Nunavut
We made a donation of mittens and balaclavas.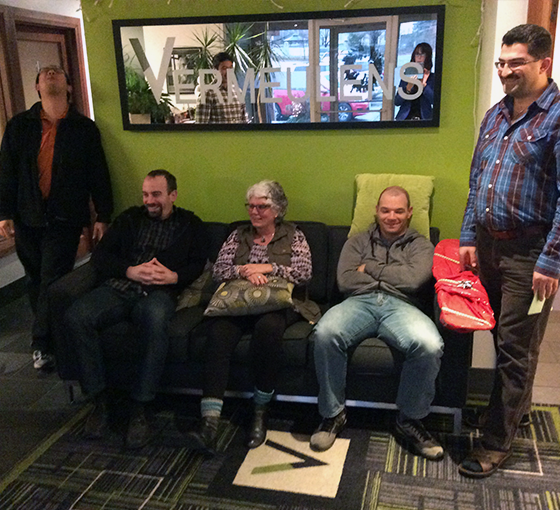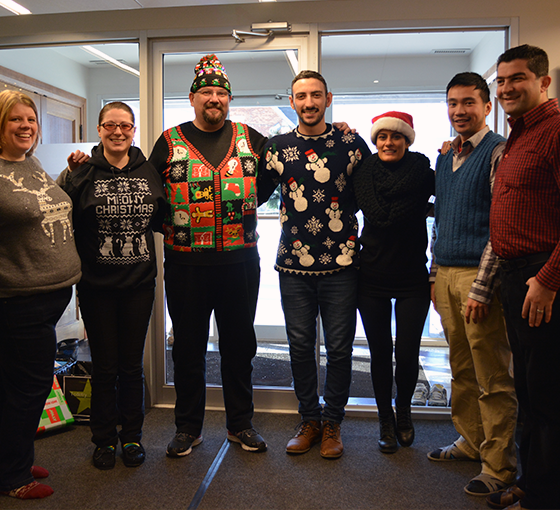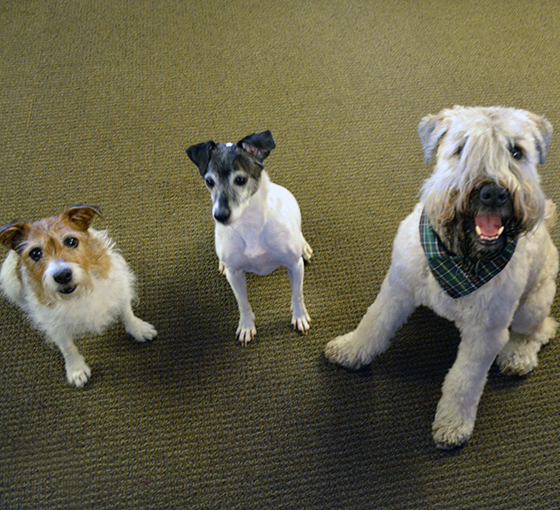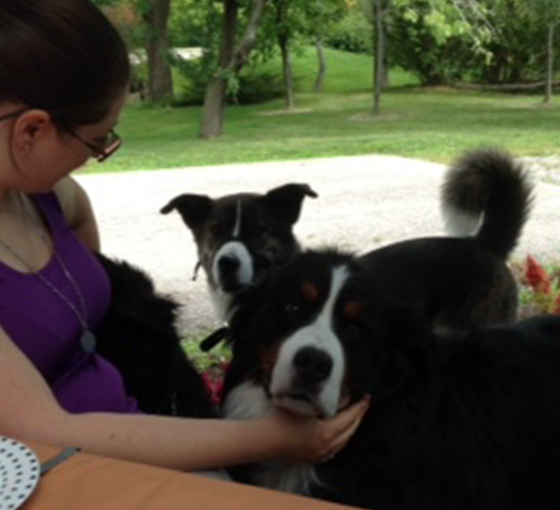 Doggie Day
Instead of bring your kid to work day, we decided it would be more entertaining and less stressful to have a bring your dog to work day. Not sure how much work was done that day but there was lots of petting and playing.
Tea Time
Anyone that knows us, knows that we're all about the food!  Whether it's celebrating birthdays, engagements, baby showers, collaboration week, or promotions, any excuse to celebrate with food. Tea Time was introduced by Monica Vermeulen because she grew up with tea time every day in Britain.  When the office was in their home, work stopped at 2:30/3pm for tea and biscuits.  It's a tradition that we revived in 2012.