Smithfield Elementary School
North Richland Hills, TX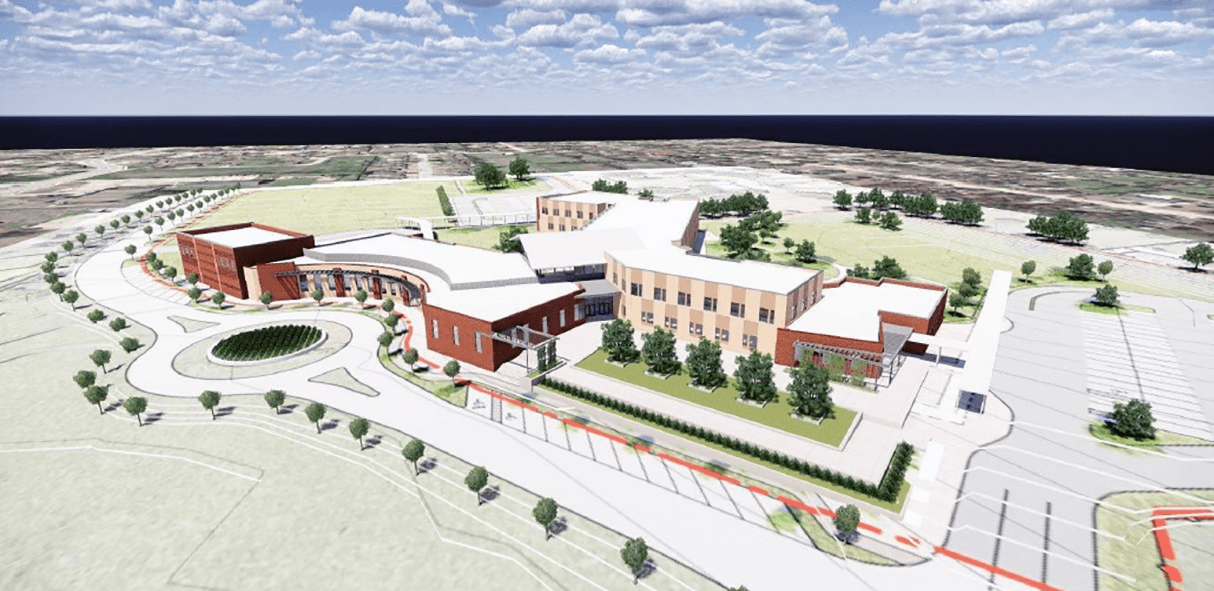 Positioned as the anchor for the downtown walkable neighborhood, Smithfield Elementary School highlights dynamic health and wellness to create a sense of place and provide an inclusive learning environment for all students. A two-story volume Learning Commons greets students upon arrival, providing ample natural light and visual access to nature and outdoor learning environments. The Learning Commons is the 'heart of the school' which encompasses a learning stair, maker space 'cabin,' and reading hive library collectively positioned in a large flexible space for teaching and gathering.

As a school with one of the largest Autism Programs, Smithfield prioritizes the sensory needs of its Special Education students. Using evidence-based design, HKS created a sensory well-being hub for Special Education students featuring an outdoor sensory path, Zen garden, and active, respite, and playful zones that allow students to discover, play, and restore within their individual comfort levels.