Port Lands Flood Protection and Enabling Infrastructure Project
Toronto, ON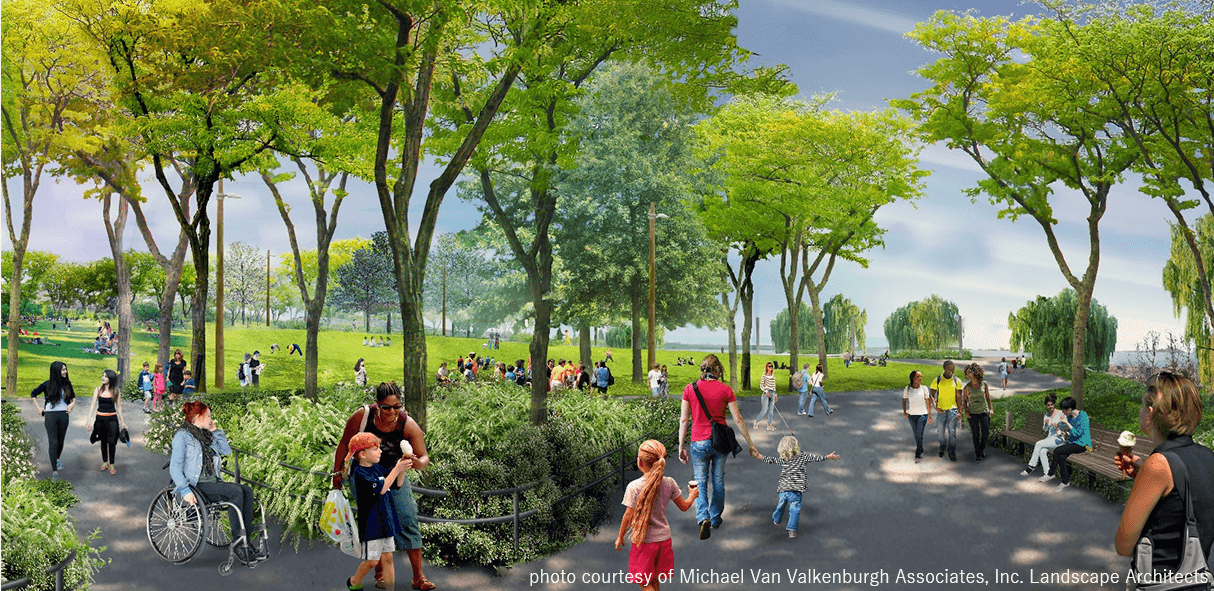 This project encompasses approximately 70 hectares and is located at the existing Port Lands site at the mouth of the Don River. The purpose of this project is to provide essential flood protection and municipal infrastructure that is integrated with riverine corridor habitats and public open spaces that, in the future, would enable private, development-driven projects. The Owner is Waterfront Toronto.
The Port Lands Flood Protection and Enabling Infrastructure project is the redevelopment of one of the largest portions of under-developed land in a major urban core in North America. Located along the shore of Lake Ontario southeast of Toronto's downtown core, the project will include substantial soil remediation, a new mouth for the Don River, and critical infrastructure for flood resilience to unlock the 325-hectare site for residential and commercial development. In January of 2018, work began on the Cherry Street Stormwater and Lake filling project. The project will stabilize the shoreline under flood conditions, enhancing aquatic habitat, and allow for the realignment of Cherry Street.