Joshua Silverman
Associate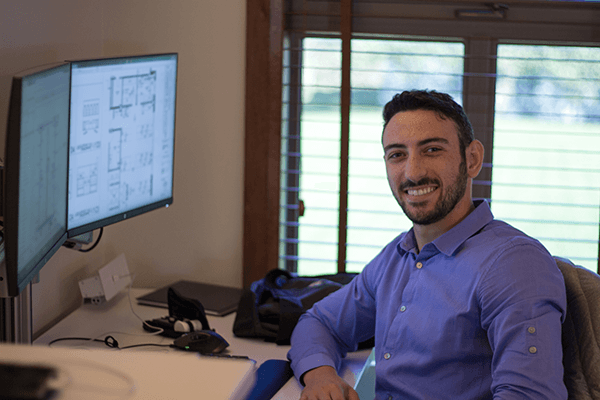 Josh is an Associate and has been with Vermeulens since 2015. He has a Bachelor of Applied Science in Mechanical Engineering from Queen's University. In addition, Josh is a member of the Ontario Society of Professional Engineers. He started fresh out of University and within 5 years has gone from Estimator to Senior Estimator to Project Manager to his current position as Senior Project Manager.
Josh is passionate about sustainability and eco-friendly design. He is focused on incorporating these practices into his work and staying informed on emerging technologies and best practices. Josh approaches each project with a collaborative mindset and enjoys working on technically challenging projects. He has been involved in a variety of higher education, science+technology, and cultural projects as both a Project Manager and an MEP estimator, and maintains a detail-oriented approach to his work.
Josh is also a Senior Project Manager and Lead MEP Estimator.
Outside of his career, Josh is passionate about being active and staying involved in a variety of team and individual sports. He spends his winters playing hockey and skiing and his summers playing baseball and golf.
"Don't judge each day by the harvest you reap, but by the seeds that you plant."


- Robert Louis Stevenson