Duke University Alumni Center
Durham, NC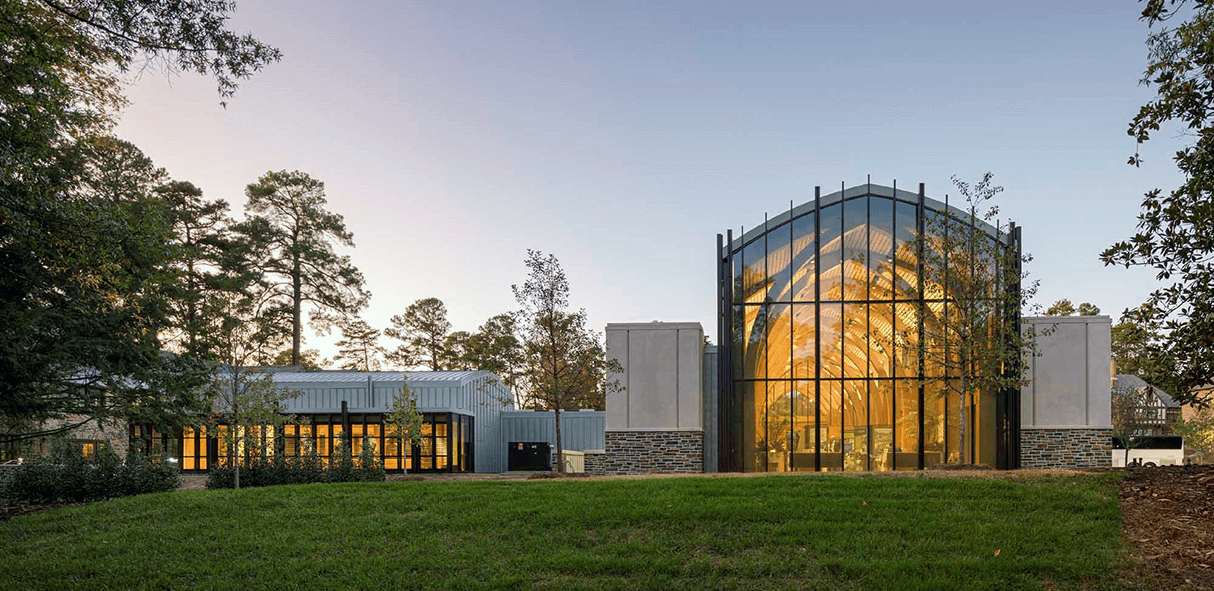 The project, Karsh Alumni and Visitors Center, combined new construction with the historic renovation of Forlines House to surround a large grass courtyard. Highlighting the Karsh Alumni and Visitors Center is the arresting new 20,200sf events building with striking modern glass and stone walls that hint at Gothic traditions with vertical fenestration, cast stone panels, and a base of Duke stone that is quarried nearby. The events building features ample meeting spaces, exhibit areas, a café, and visitor support. To further its flexibility, the building connects to a smaller, glass meeting pavilion.
Across the new quad the 16,900sf, two-story Alumni Association office collects staff from varied university locations. These share additional meeting spaces and back-of-house facilities.
The renovated Forlines House, which serves as a second "front door" for individuals and small groups, is part of the original campus architecture designed by Horace Trumbauer. The renovation of approximately 7,400sf removes recent additions and modifications, restores the original rooms on the first floor to be used as meeting and reception spaces, and enhances the second floor for executive offices.