Vikrant Parikh
Senior Project Manager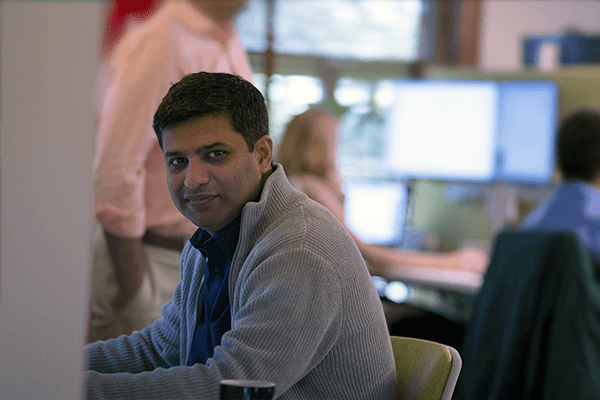 Vikrant is a Senior Project Manager and joined Vermeulens in 2017. He has a Master of Architecture from Pratt Institute and a Bachelor of Architecture from Mumbai University. Vikrant is a skilled architectural and interior designer with over 22 years of diverse and international industry experience covering extensive design, construction, and project management.
Vikrant has been involved in a variety of the firm's projects including but not limited to K-12, campus masterplans, higher education, healthcare, science+technology, and cultural designs. He approaches a project by working collaboratively with the design team, so he understands their shared vision. He appreciates and enjoys working on projects that include innovative, sustainable practices. Understanding a problem, taking ownership, and delivering solutions come naturally to Vikrant.
Vikrant is also a Lead Interiors Estimator.
Outside of work, Vikrant loves spending time with his family, watching movies, listening to music, and traveling. Nothing tops all of the above together. He enjoys to cringe his wife & kids with his constant dad jokes.
He is an ardent tech enthusiast, early adopter of gadgets and an excellent deal hunter. He is known to be the go-to tech geek for advice on the newest gadgets, smart homes, and travel hacks. Finding the best deals for anything from electronics to cheap travel is his favorite activity. 
"You never fail until you stop trying."


- Albert Einstein